Parallel Track Switch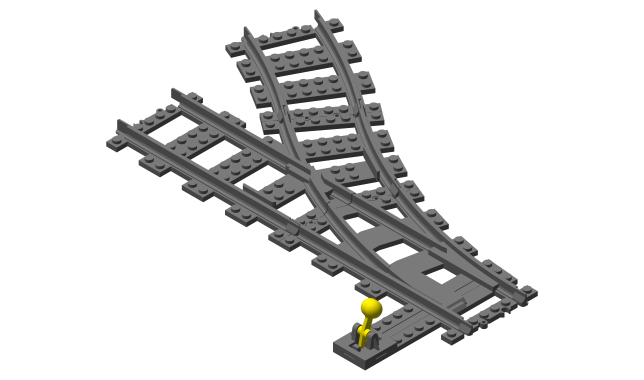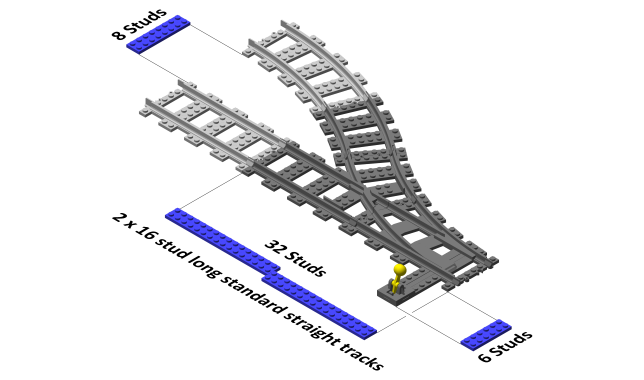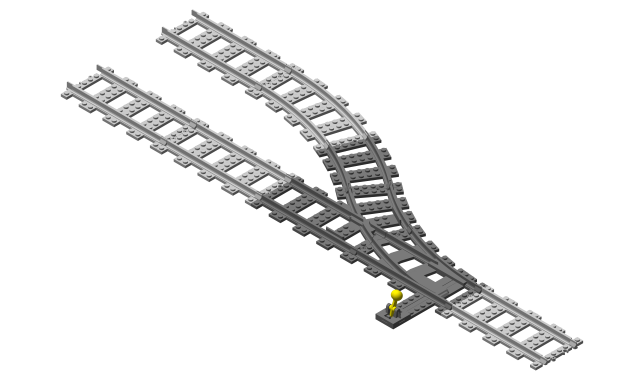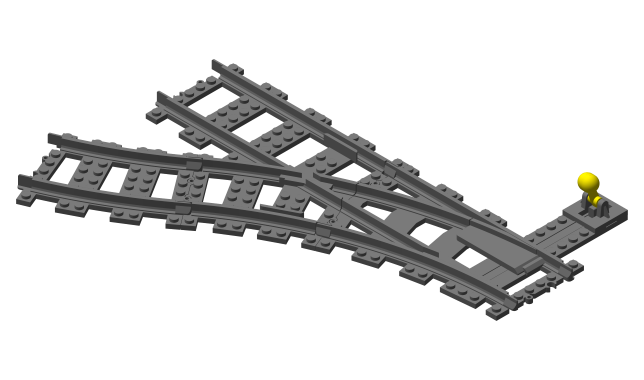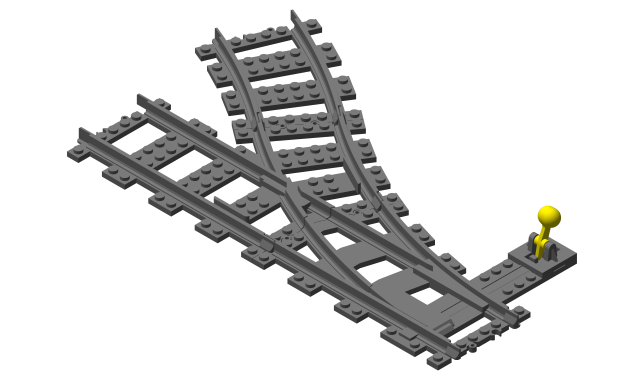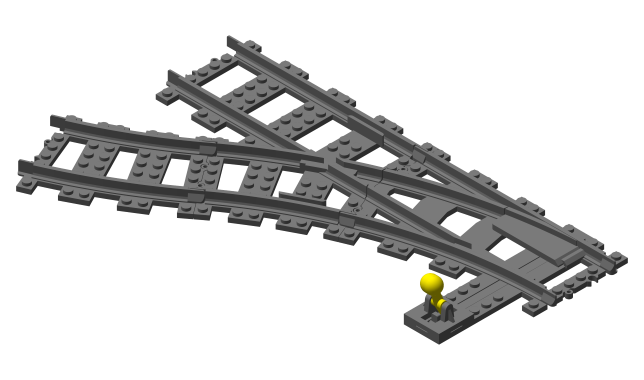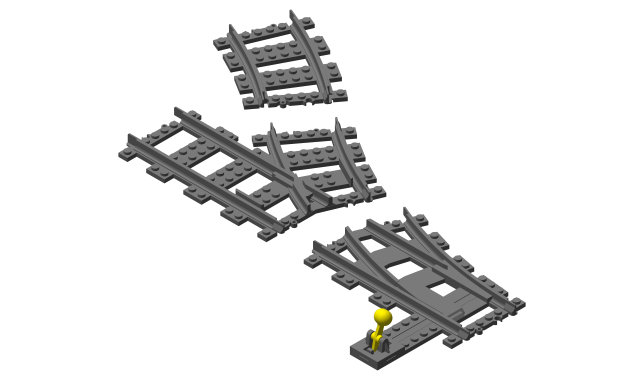 Product Details
DESCRIPTION
These switches are fully compatible with RC/PF LEGO® train tracks.
The parallel track switches are designed to create a parallel track. They are the equivalent of the standard LEGO® PF switches with more flexibility.

They are modular, they consist of 3 track parts that can be used to build different types of switches.

They come in a left-turn and right-turn variant.

Due to the modular design, the position of the ground throw can be fully customized.

All our switches have a spring mechanism so trains can pass even if the switch is not in the 'correct' postion. They have a LEGO® style ground throw so they will blend in seamlesly with your other switches. The switches are also fully compatible with our
track switch motors
, so they can easily be motorized.
---
DIMENSIONS
The parallel track switches are designed to be fully compatible with the LEGO® grid. The have the same layout as the standard PF LEGO® switches, with the major difference that you can put the switch control on the outside of the curve. This can be handy in case of elongated cars as there is no risk of hitting the ground throw when the train turns.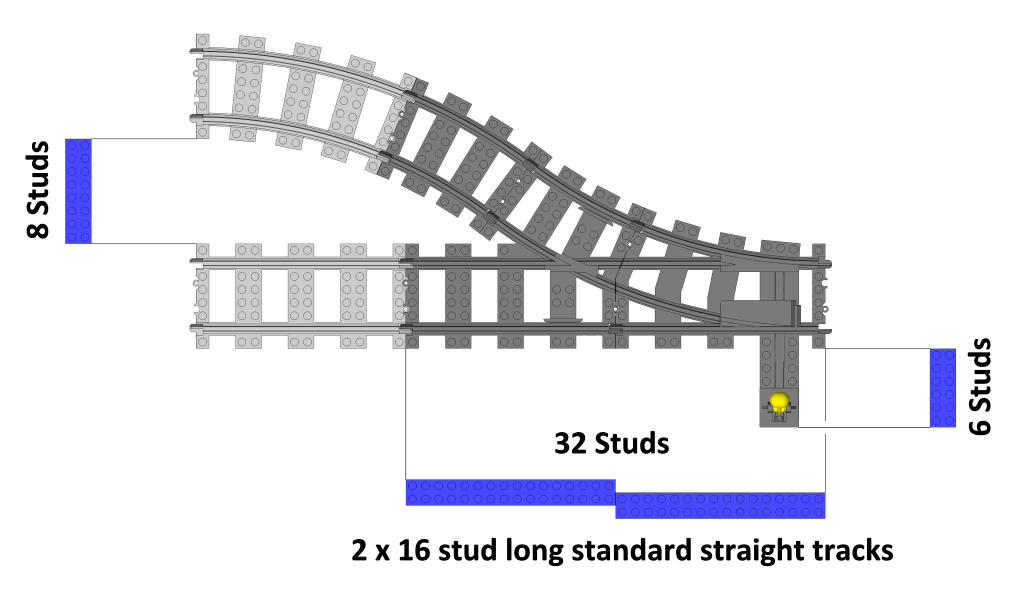 ---
COLOR
Dark Bluish Gray; our train tracks are made in the same gray as the RC/PF train track.
---
---
QUESTIONS
Don't hesitate to
contact us
if you have questions concerning our train tracks.
Sets
The single crossovers are available as 4DBrix™ set 213. There are four variants:

set 213.1: Right turn parallel track switch with ground throw on the outside
set 213.2: Left turn parallel track switch with ground throw on the outside