Quarter Straight Track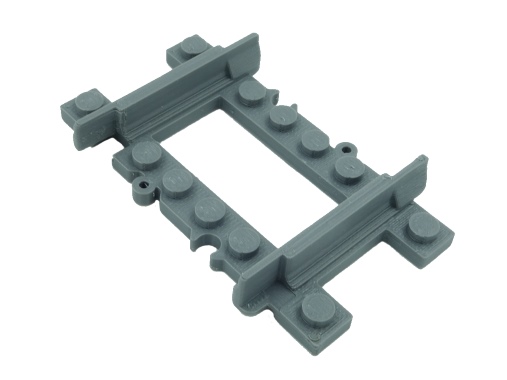 Product Details
DESCRIPTION
The quater straight track gives you maximal flexibilty to create your track layout. It was developed to be fully compatible with the LEGO RC/PF train system - it connects perfectly to existing tracks. The quarter straigth track measures 4x8 base units and is printed in dark bluish gray so it will blend in with your other tracks.
---
COLOR
Dark Bluish Gray; our train tracks are made in the same gray as the RC/PF train track.
---
---
QUESTIONS
Don't hesitate to
contact us
if you have questions concerning our train tracks.
Sets
The quarter straight track is available as 4DBrix™ part 2.04.005.