Product Details
DESCRIPTION
This is a R88 curve for RC/PF LEGO® train layouts. It's ideal to make a fourth loop around standard LEGO® curves.
---
DIMENSIONS
The R88 curves are designed to be fully compatible with the LEGO® grid. They fit into layouts that have parallel tracks spaced at an 8 stud distance. The curves cover an angle of 11.25° so you need 8 curves for a 90° turn or 32 for a closed loop.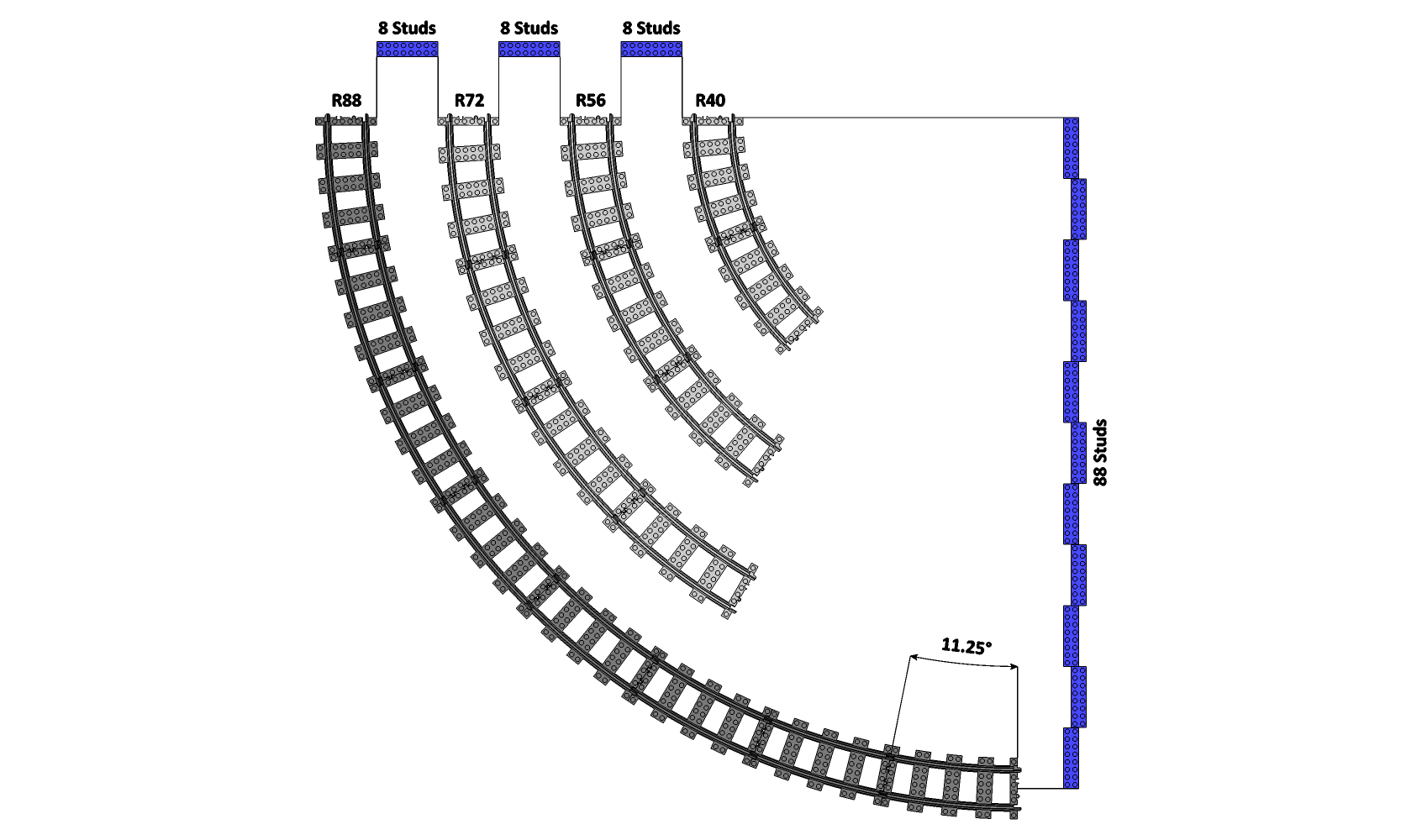 ---
COLOR
Dark Bluish Gray; our train tracks are made in the same gray as the RC/PF train track.
---
---
QUESTIONS
Don't hesitate to
contact us
if you have questions concerning our train tracks.
Sets
The R88 curves are available as 4DBrix™ set 242. The set contains 8 curves which provices a 90° turn.