Decoupler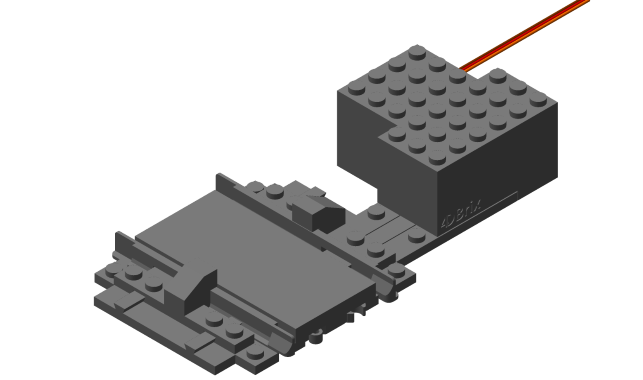 Product Details
DESCRIPTION
The decoupler track is designed to decouple cars from LEGO® trains. When the decoupler is open the cars can pass; when it's closed the decoupler blocks the wheels of the first car and the train leaves without taking the cars.
The decoupler track is fully compatible with the PF track system and is 8 studs long. It's powered by a 4DBrix™ decoupler servo motor. The decoupler motor can be controlled with a
Quad Switch Contoller
, a
Starter Contoller
or your own Arduino compatible board. Our free
nControl
train automation software provides a user friendly interface to use the decoupler.
---
COLOR
Dark Bluish Gray; the track and motor match the color of the LEGO® PF tracks.
---
---
QUESTIONS
Don't hesitate to
contact us
if you have questions concerning our decoupler.
Sets
Coming soon...
Other Automation Products
Other Automation Products
Other Automation Products