Boom Barrier Motor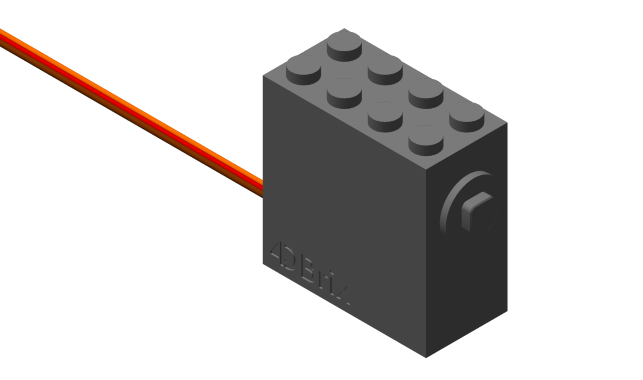 Product Details
DESCRIPTION
The servo motors are design to add fully functional boom barrier to your LEGO® train layout. These motors are small, they have a footprint of 2 x 4 studs and measure 10 plate high. On the front, they have one stud to connect the boom barrier.
The boom barrier servo motors can be controlled with a
Quad Switch Contoller
, a
Starter Contoller
or your own Arduino compatible board. Our free
nControl
train automation software provides a user friendly interface to control boom barrier with these motors.
---
COLOR
Dark Bluish Gray; these motors match the color of the LEGO® PF tracks.
---
---
QUESTIONS
Don't hesitate to
contact us
if you have questions concerning our boom barrier motors.
Sets
The boom barrier motors are available as 4DBrix™ set 305.


Other Automation Products
Other Automation Products
Other Automation Products
Fatal error
: Uncaught Error: Call to undefined function addAllProductsLink() in H:\root\home\lauwagie-001\www\site1\products\train\boom-barrier-motor\index.php:150 Stack trace: #0 {main} thrown in
H:\root\home\lauwagie-001\www\site1\products\train\boom-barrier-motor\index.php
on line
150