Documentation
>
nControl
>
Getting Started
Linking nControl to Your 4DBrix Account

For nControl™ 2018.0 or higher
This page explains how to link nControl to your 4DBrix account. By doing so you can generate web interfaces that will allow you to control your layout with mobile devices. You can also upload and download nControl projects to/from your account; this makes it easy to exchange projects between different computers.
Creating your 4DBrix account
This step explains how to create your 4DBrix account. If you already have an account in our US web store, you can skip this step.
To create your account, go to the
4DBrix website
. Scroll down to the footer and choose
Control Panel
in the
Account
column. Then click on the
Sign Up
button. Or you can just click
here
to go directly to the sign up page.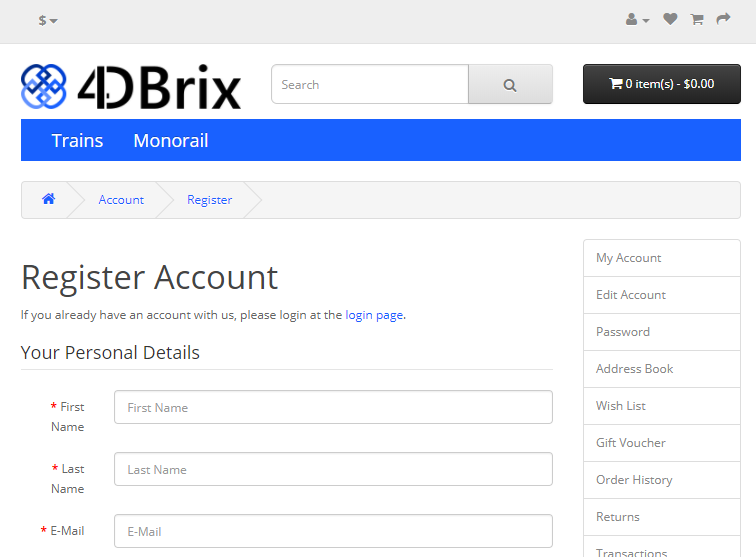 Enter your
First Name
,
Last Name
,
E-Mail
address,
Country
and
Password
. Accept the
Privacy Policy
and click the
Continue
button to create your account.
Linking nControl to your account
Launch nControl and choose
Edit > Settings
in the main menu. This will open the
nControl Settings
dialog box. Select the
Account
page and enter your account
E-Mail
address and
Password
. Click the
OK
button to save the data.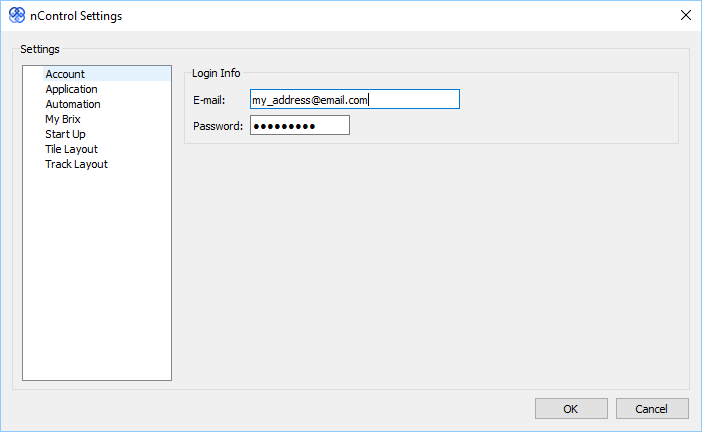 That's it!
You're all set to start
using web interfaces
to control your layout with mobile devices or
exchanging nControl projects
between different computers.