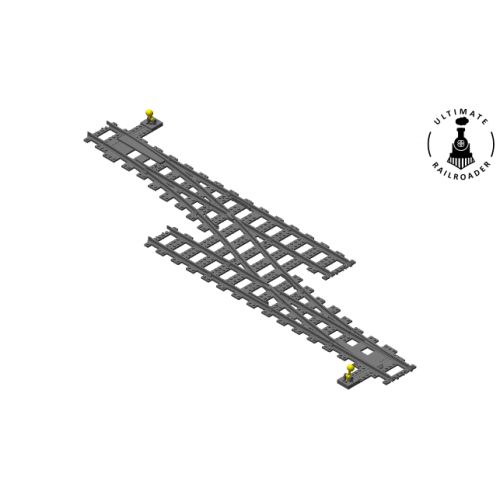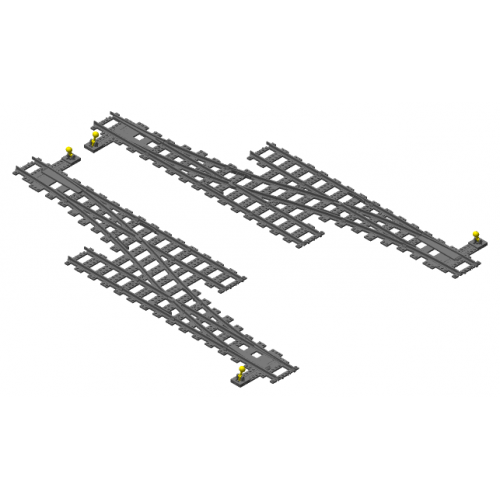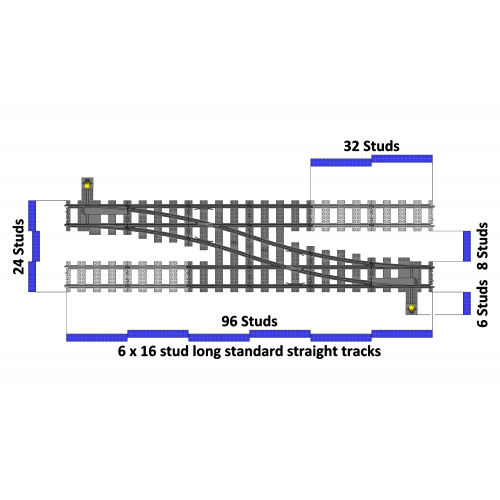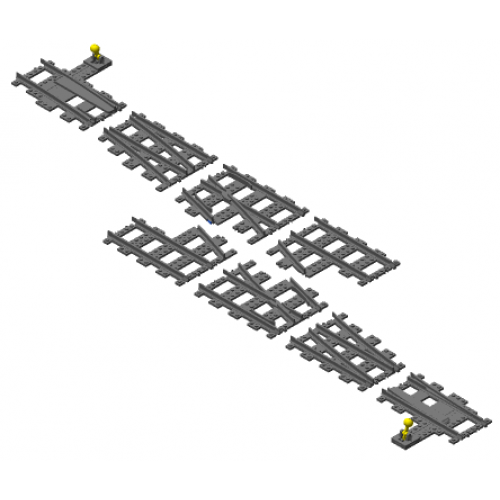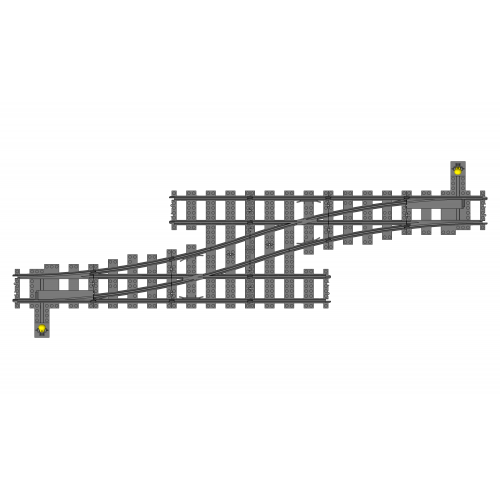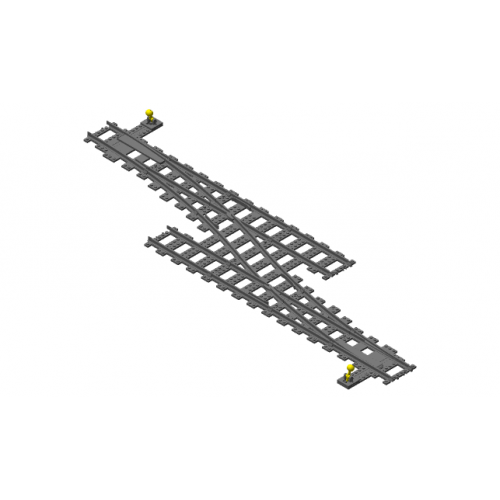 These crossovers are part of our Ultimate Railroader™ range.
a large radius (R148) single crossover ideal for over-sized train cars, steam engines and high speed traffic.
the sleek turns provides a more realistic look than the standard single crossovers

fully compatible with the LEGO® PF train system
connects perfectly to existing tracks

includes 8 segments than can be used to build other Ultimate Railroader™ switches

all switches have a spring mechanism so trains can pass even if the switch is not in the 'correct' position
LEGO® style ground throw to blend in seamlessly with your other switches
96 studs long and 24 studs wide
fully compatible with the LEGO® grid. It fits into layouts that have parallel tracks spaced at an 8 stud distance
dark bluish gray
The Ultimate Railroader\trade; switches are compatible with our automation system of hardware and control software nControl. Click a motor onto the switch, connect the motor to the controller, open our nControl software and you're ready to roll!
Building instructions and part lists to build different types of crossovers at www.4dbrix.com
Ultimate Railroader™ - Single Crossover
Product Code: 251.dbg
Availability: In Stock
Related Products