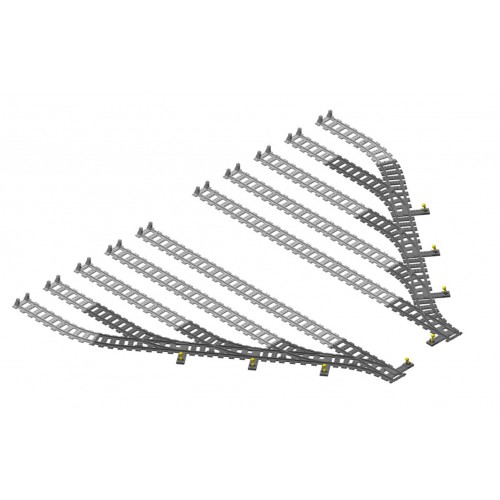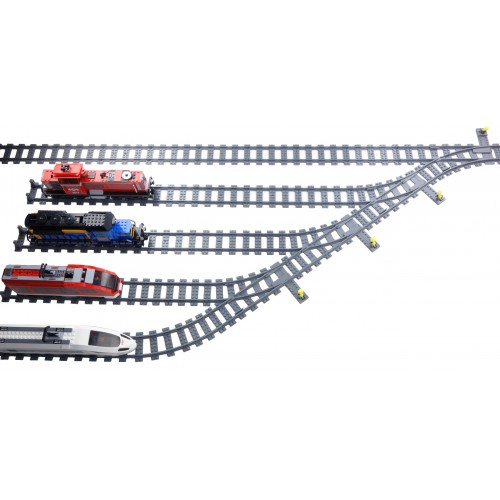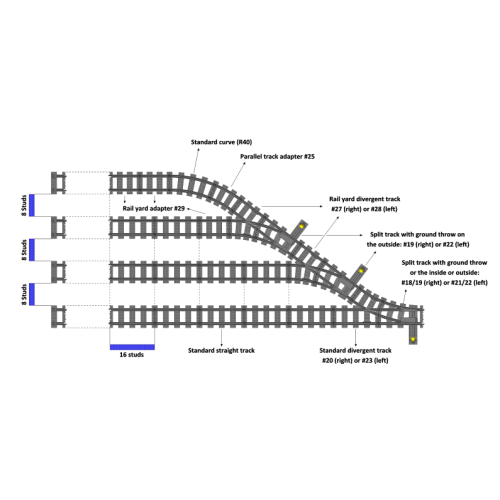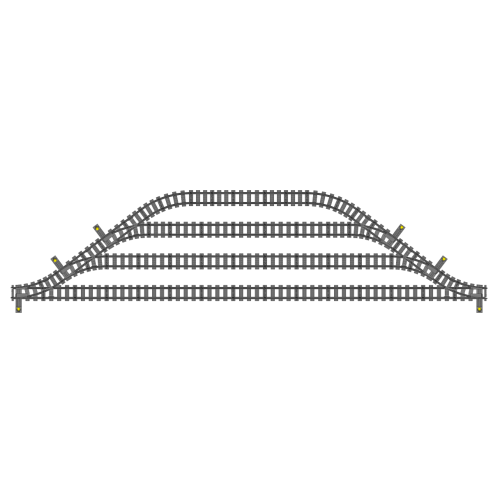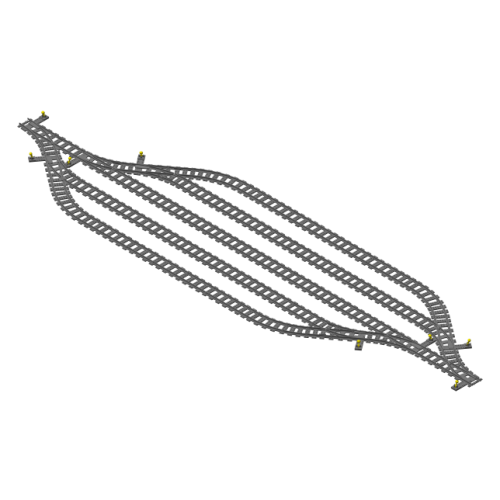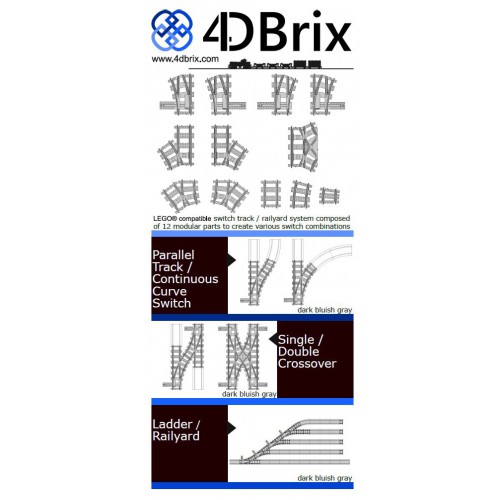 These rail yards are designed for RC/PF train layouts. They are designed to ensure that tracks are parallel and line up with the LEGO® grid.
set includes all specialty parts to build 4 parallel lines next to your main line (see highlighted section of the image): 4 split tracks (controls on the outside), 1 standard diverging track, 3 rail yard diverging tracks, 3 rail yard adapters, 1 parallel track adapter
choose a right-turn or left-turn rail yard from the main line
one set will provide a one-directional rail yard. Bidirectional rail yards can be built by combining a left- and right-turn set
space between parallel tracks is exactly 8 studs
tracks all stop at the same position
buffer tracks can be used at the end of each track for a finished look
dark bluish gray
studs are functional
All our switches have a spring mechanism so trains can pass even if the switch is not in the 'correct' postion. They have a LEGO® style ground throw so they will blend in seamlesly with your other switches.

The modular track switch system is fully compatible with our automation system of hardware and free control software nControl. Click a motor onto the switch, connect the motor to the controller, open our nControl software and you're ready to roll!
Building instructions and part lists to build different types of switches available on www.4dbrix.com
Buffer tracks and LEGO® straight ad R40 curved tracks not included
Train Rail Yard - 5 Parallel Tracks
Brand: 4DBrix
Product Code: 216.dbg
Availability: In Stock
Related Products
Tags: rail yard