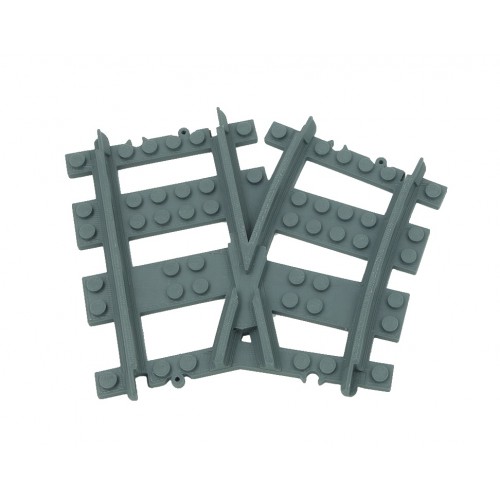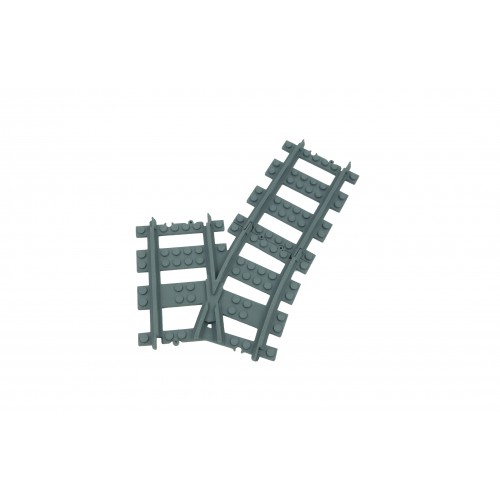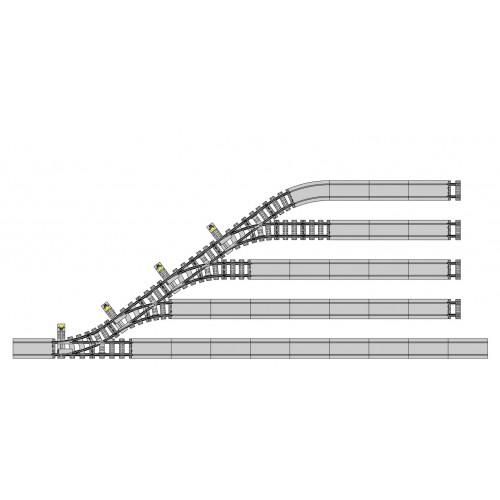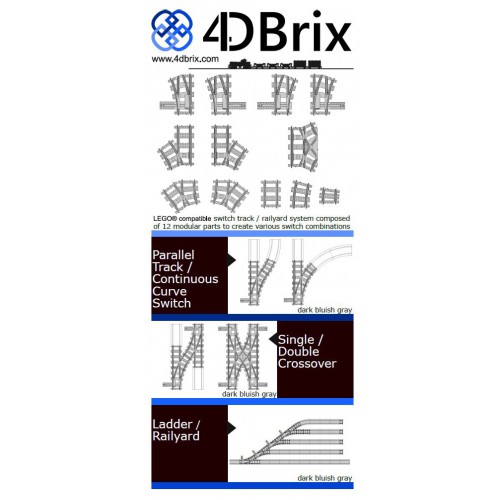 The Divergent Track Right Turn Rail Yard is one of the elements (#27) of the 4DBrix modular track system, which can create as big a rail yard or ladder as you wish when combined with the Divergent Tracks and Split Tracks. Divergent Track Right Turn Rail Yard #27:

connects to split tracks right turn (#18 or #19) from the main track
can create multiple right turn ladder rail yards when combined with 4DBrix split tracks, rail yard adapters and regular LEGO tracks
dark bluish gray
studs are functional
The modular track switch system is fully compatible with our automation system of hardware and free control software nControl. Click a motor onto the switch, connect the motor to the controller, open our nControl software and you're ready to roll!
Building instructions and part lists to build different types of switches available on www.4dbrix.com
Track #27 - Train Divergent Track Rail Yard - Right Turn
Brand: 4DBrix
Product Code: 2.04.027.dbg
Availability: In Stock
Related Products
Tags: rail yard