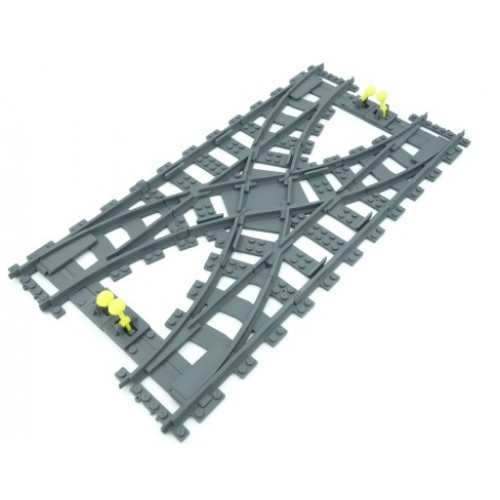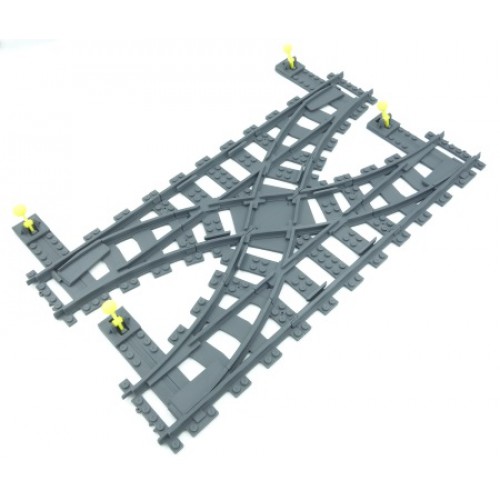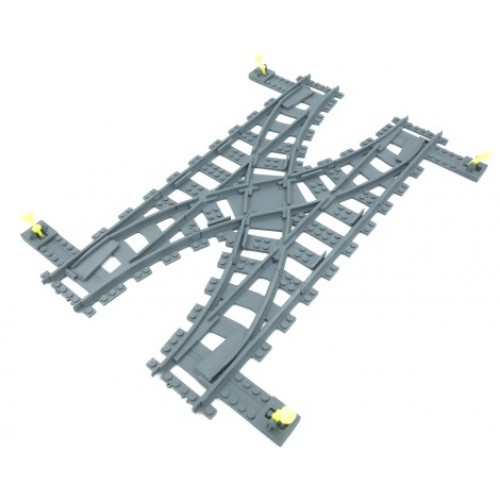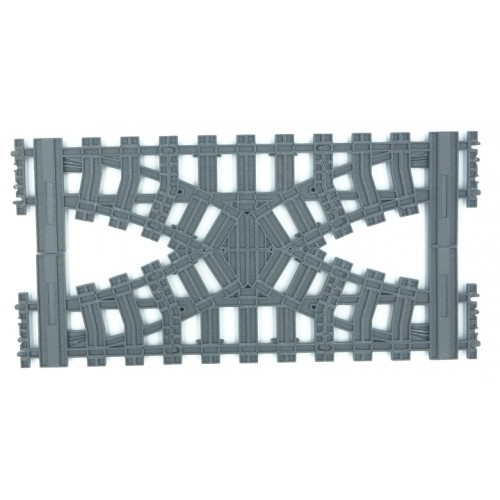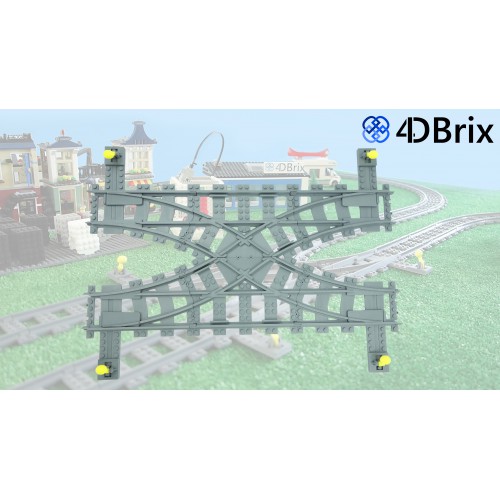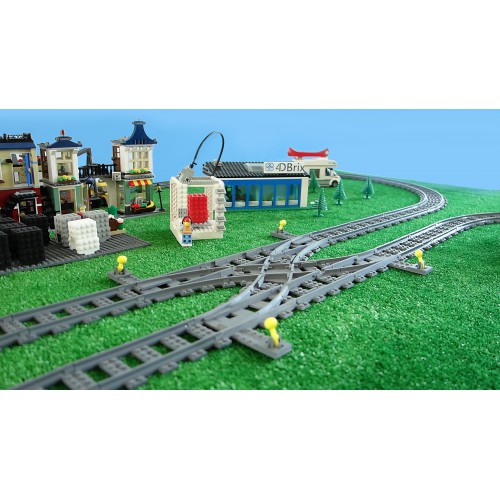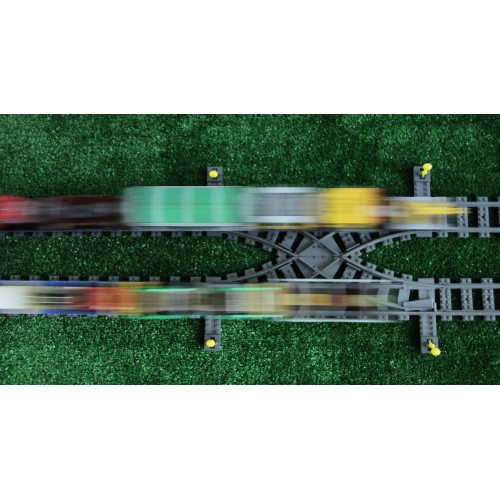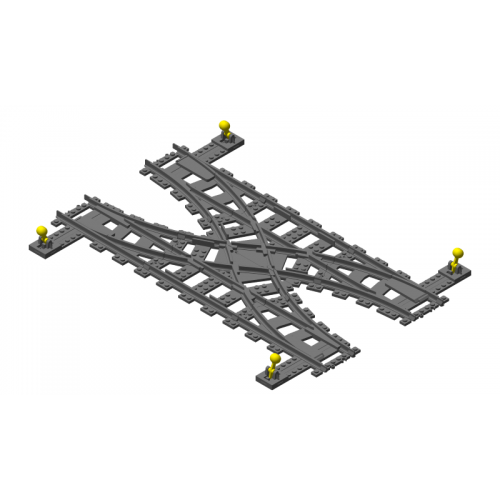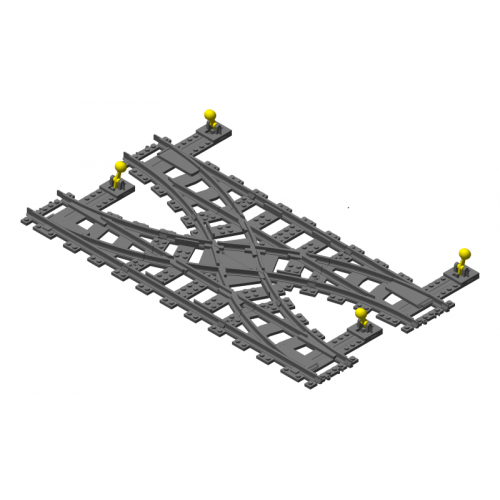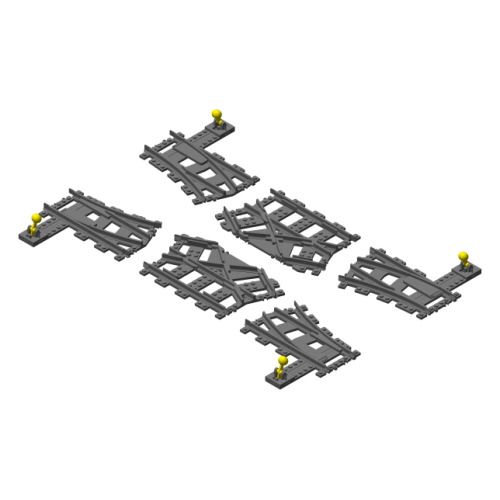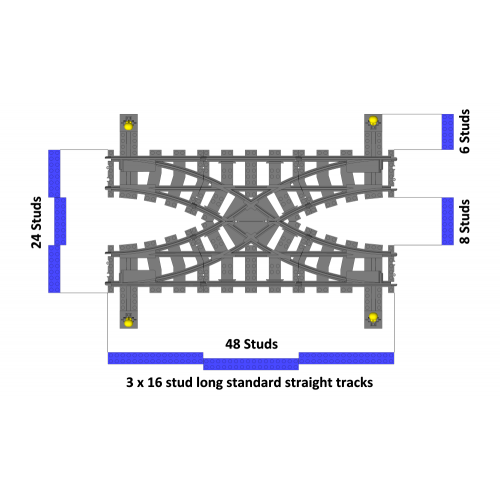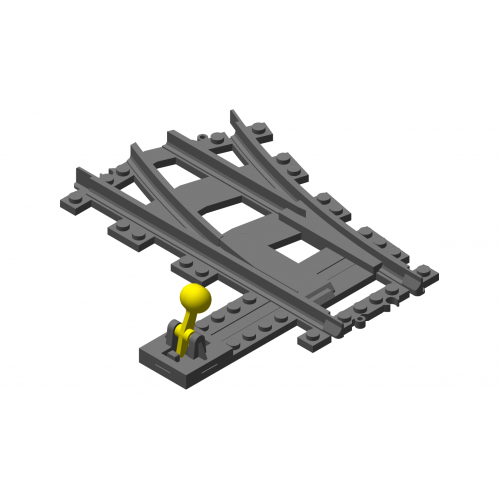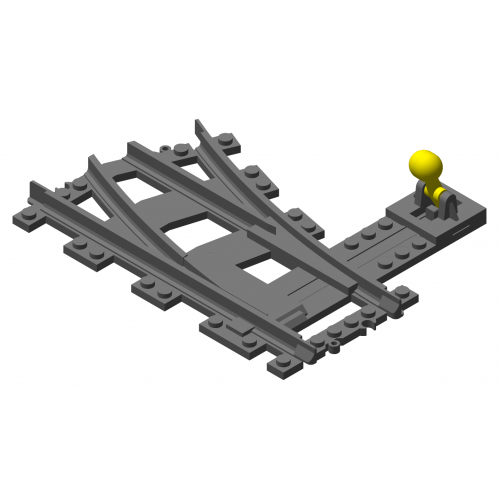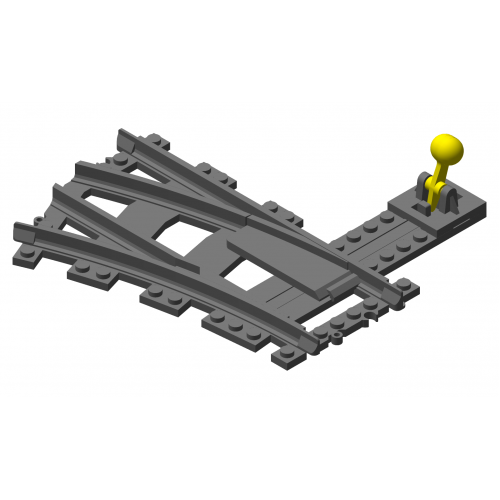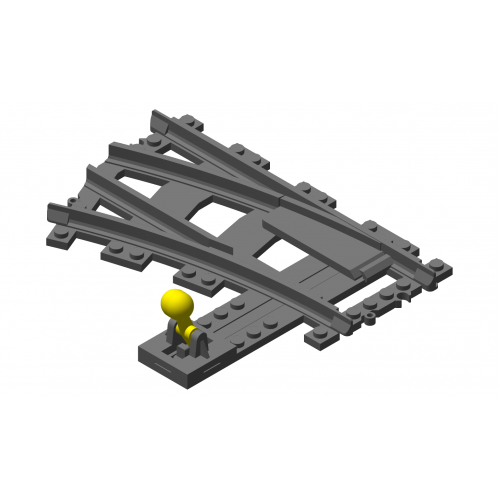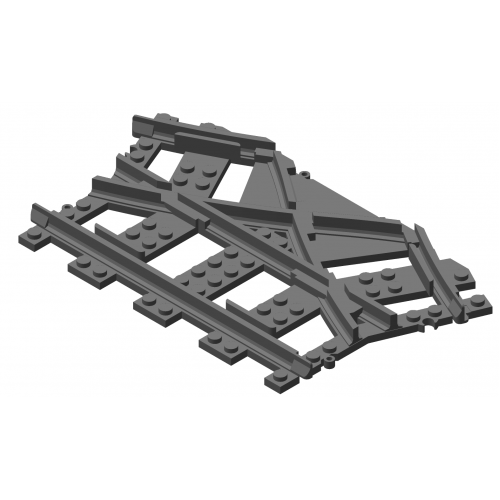 We created a set of Modular Track Switches™ for LEGO® trains that allow you to build a variety of switches for RC/PF LEGO® train layouts. The Double Crossover is our equivalent of discontinued LEGO set 7996 with a few significant improvements:
includes 4 split tracks and 2 split intersections which can be used for a variety of other setups
comes in two variants: choose all ground throws (mechanism) on the outside or one on the inside / outside for a smaller footprint
all split tracks can be switched independently, which means two trains can pass the crossover simultaneously
all have a spring mechanism so trains can pass even if the switch is not in the 'correct' position
LEGO® style ground throw to blend in seamlessly with your other switches
48 studs long and 24 studs wide
fully compatible with the LEGO® grid. It fits into layouts that have parallel tracks spaced at an 8 stud distance

dark bluish gray
The modular track switch system is fully compatible with our automation system of hardware and control software nControl. Click a motor onto the switch, connect the motor to the controller, open our nControl software and you're ready to roll!
Building instructions and part lists to build different types of double crossovers at www.4dbrix.com

Train Double Crossover
Brand: 4DBrix
Product Code: 210.dbg
Availability: In Stock
Related Products
Tags: Crossover