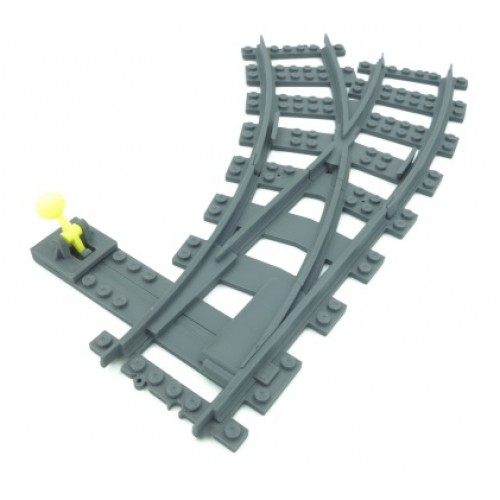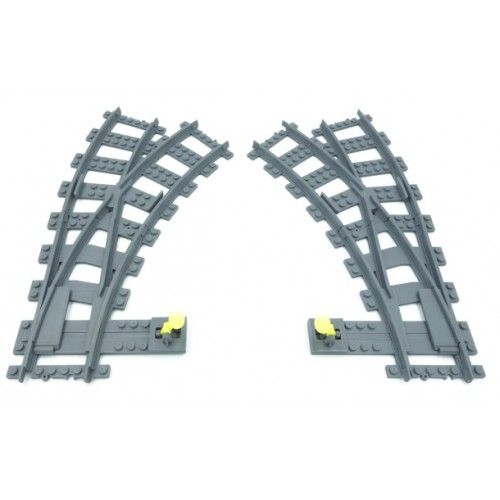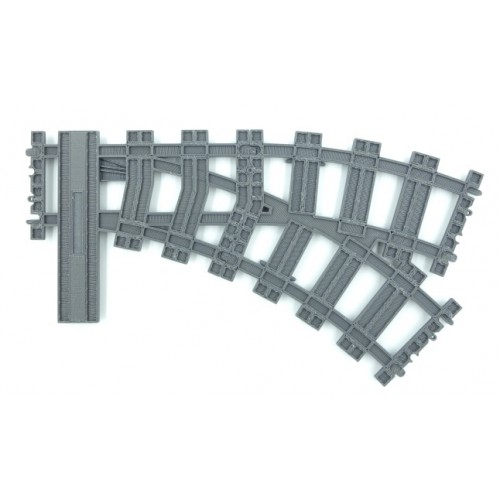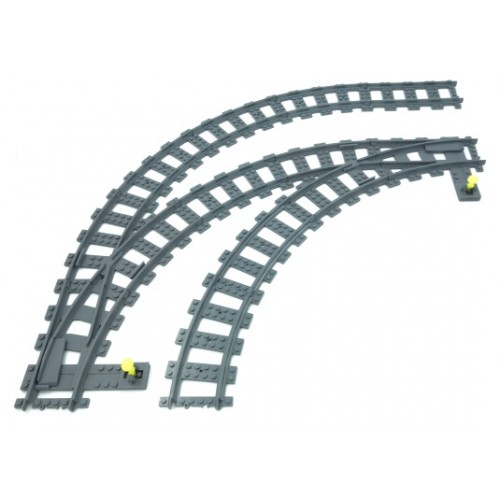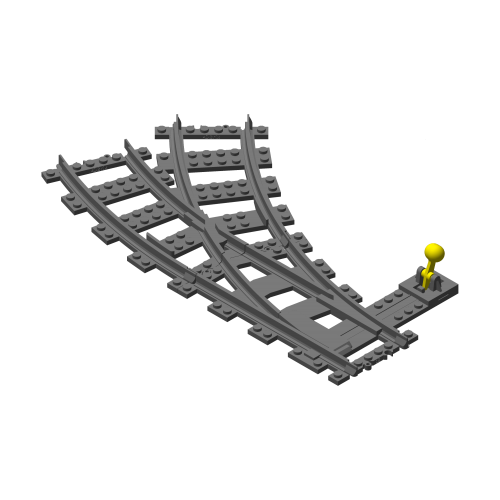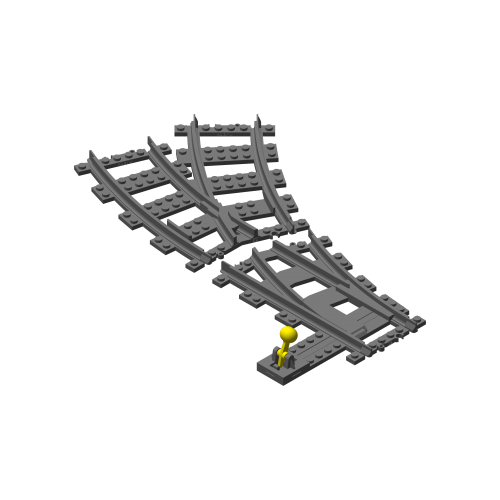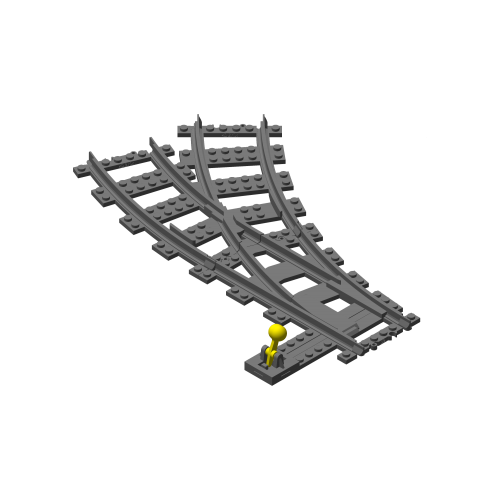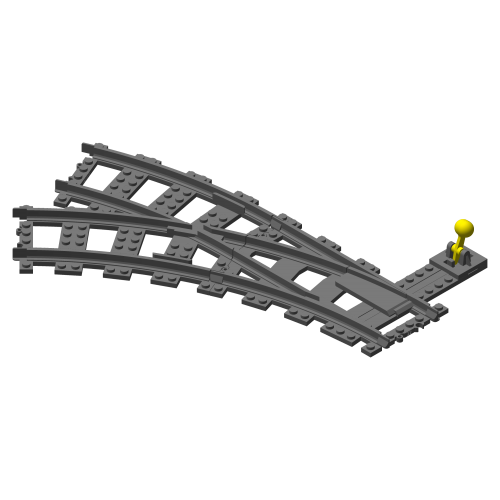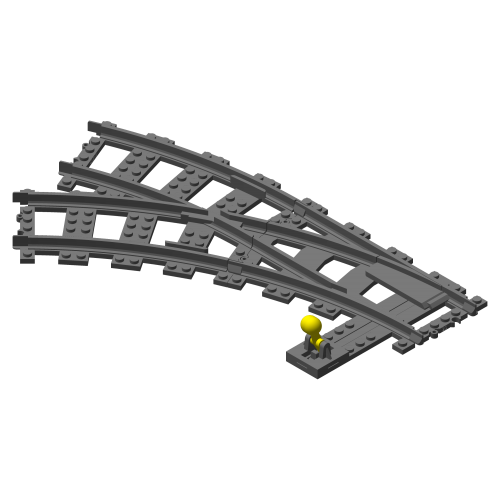 The curved switches allow you to split an R40 curve into twos line that are separated by an 8 stud wide gap. This switch is ideal for building compact layouts as it allows you to put switches in the curves, as such you can use the full length of the straight tracks for platforms, container terminals, etc.
this set includes 1 split track and 1 curved divergent track
allows to build curved single crossovers

comes in four variants: choose right or left turn and all the ground throw (mechanism) on the outside or inside for a smaller footprint
all have a spring mechanism so trains can pass even if the switch is not in the correct position

all parts are fully compatible with LEGO® track and the other 4DBrix™ modular switches

LEGO® style ground throw to blend in seamlessly with your other switches
The modular track switch system is fully compatible with our automation system of hardware and free control software nControl. Click a motor onto the switch, connect the motor to the controller, open our nControl software and you're ready to roll!
Building instructions and part lists to build different types of switches available on www.4dbrix.com
Curved Switch
Brand: 4DBrix
Product Code: 220.dbg
Availability: In Stock
Related Products
Tags: modular switch