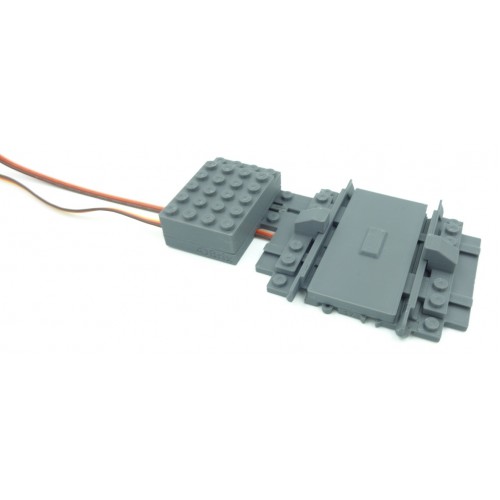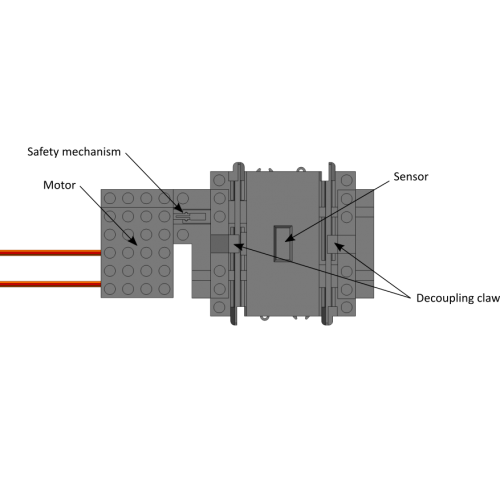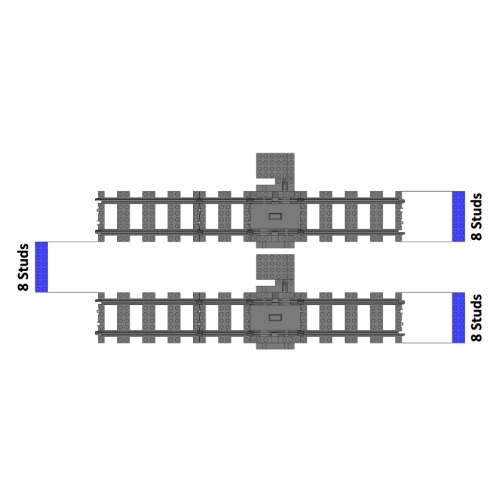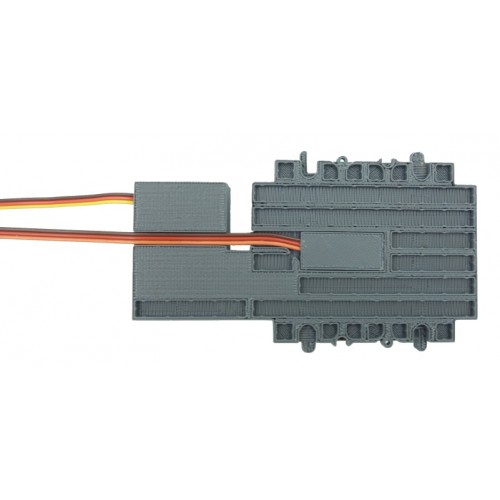 The decoupler track is designed to decouple cars from LEGO® trains. When the decoupler is open the cars can pass; when it's closed the claws of the decoupler block the wheels of the first car and the train leaves without the cars.
compatible the PF track.
decouples cars by blocking the wheels
has an integrated servo motor to open / close
has an integrated sensor to detect the magnets in the train coupling. This help to position the train on the decoupler.
has a mechanical safety to protect the motor in case the train wheel block the claw when closing
3D printed in Dark Bluish Gray that matches the color of PF tracks
anti studded where possbile
works with LEGO® train sets: 60198, 60197, 60052, 60051, 7938, 3677, ...
Decoupler
Product Code: 2.04.017
Availability: In Stock